Horoscope Today, September 11, 2019: Check out your daily astrology prediction for zodiac signs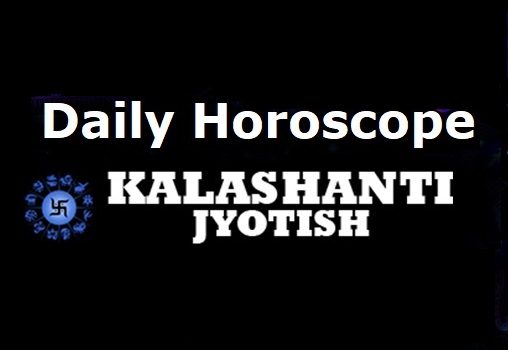 Aries
Aries sign people will emerge as efficient and skillful in achieving their work-related goals. You will enter the good books of your bosses and make a solid impression. You might acquire a deal or a project based on your earlier image of being hard working. The items of entertainment and luxury will appear interesting. You may change the setting of your house or office and feel fresh and energetic about work and relationships.  Your health will continue to be excellent.
Taurus
Taurus sign people can look forward to a minor respite from the difficulties that they have been encountering.  Your health is not cooperating with your plans to have fun and be a free bird. Beware as you may speak humiliating words to somebody while conveying your disapproval and disagreement. Your mother will give you a surprise and your friends might give you an additional reason to be happy. Work will not be demanding at all as everything will move at its own pace. Students may not be able to work as per their expectations and requirements.
Gemini
Gemini sign people will bound by their limited capacities including monetary.  You will continue to feel weak and lethargic. You may bite our tongue or hurt your gums while eating something. You will have to tighten your belt to cope with the emotional and physical demands on your time and energy. Once the afternoon is over, there will be some relief in the feeling of limitations and work demand. You may suddenly plan to visit a relative or a friend.
Cancer
Cancer sign people will splash out today generously on everything that might come their way. Be impulsive and be energetic; give your desires a free rein and worry tomorrow. You may party with your loved ones or go out for an outing.  Your lover or wife will be by your side in all thick and thin of life. Business people should be ready for a windfall. Do not give in to the temptation of losing temper or extracting work from people by screaming at them. It is not as productive as it appears.
Leo
Leo sign people should not confront those who lose temper at them or fight with them. Today is the day of making gains because of the errors made by your rivals and competitors. You will be in pink of your health. Students must continue to burn their midnight oil and not worry about the results. The money will flow in and that shall relieve you of your anxieties. There is harmony indicated in the stars with family and loved ones.  Your mother's relatives will bring cheer to your face by sending good news or an invitation to something charming.
Virgo
Virgo sign people will spend the day by making financial calculations and considering fresh investments. However, your health may not let you work very hard today. If you must set out for a journey, you need to prepare with all the emergency items and medicines so that the problems may not get the worst of you.  A young brother or sister will give good news.  If you appeared in a competitive exam, your result will be good. You will have to struggle to get the basic minimum needs fulfilled today. Your partner will cooperate though. Things will improve in the afternoon.
Libra
Libra sign people need to lock their purse away if they want to be saved of the anxieties and insecurities about financial vulnerability. Things will be favorable in your job. You will feel restless and worry and fret about past, present, and future in a single breath.  Do not take any decision in haste. If you are selling a property to earn money, this is not the best time.  You might have to run from post to pillar even for minor things. Minor relief is indicated in the afternoon.
Scorpio
Scorpio sign people will be the most hard-working and efficient people in all the signs. The entire universe will support you in your efforts.  You will feel a surge of emotions towards your family members and may take a social initiative to make them happy. All your assignments, including the complex ones, will get through very smoothly. Your partner's support and ideas may help you clinch a deal or a handsome amount. The stars indicate peaceful family time.
Sagittarius
Sagittarius sign people might remain irritable all through the day and pick up quarrels and disagreements with almost everybody. You will feel exhausted and in pain till the afternoon gets over. Despite exhaustion, you will be required to work extensively. The health issue will continue to be unresolved. Be mindful when you react to people especially, elders.  Students may find this to be a difficult day as the teachers may not come to their aid in difficulty.  Money will keep you feel vulnerable.  
Capricorn
Capricorn sign people will be in a generous and happy mood throughout the day.  You will not have to make any special efforts to complete your tasks. There will be exciting romantic moments between you and your partner. The partner may receive a handsome payment from somewhere. Business people might strike gold in the form of a new deal or overdue payment.  Money flow will get vigorous. Students should expect high scores if they are waiting for a result.
Aquarius
Aquarius sign people will continue to feel weak and physically down. Your health stars are not bright.  Your colleagues may waste your time and energy for their selfish interests and may create problems for you. Your expenses will give you jitters and worries as you feel unable to cut down anywhere. Business people will go to bed feeling relieved and satisfied with money.  Do not give a piece of unsolicited advice especially to a short-tempered or immature person.
Pisces
Pisces sign people will spend a happy day feeling good about them. This will turn out to be a day of wish fulfillment. You will have to work hard without expecting immediate results. Students will get excellent results today. Your child may receive a prize which will fill you with pride and happiness. The money will flow in from several sources. There will be harmony in the family and romantic bliss with the partner.