Horoscope Today, September 12, 2019: Check out your daily astrology prediction for zodiac signs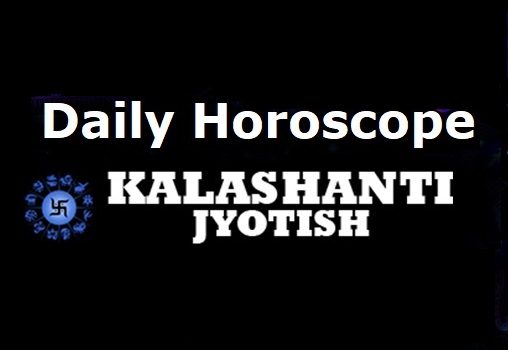 Aries
Aries sign people will find their prestige and honour getting enhanced. There will be a rise in comfort and expenditure on beauty–related items. Things will be normal in the workplace. However, you may receive a piece of good news in the workplace. Your bosses and people, holding senior posts, will cooperate with you and provide you benefits. Your income shall rise. 
Taurus
Taurus sign people will remain busy with their own responsibilities and work in their workplace. You may feel severely attracted to the people of the opposite sex. Your seniors may recognise your contribution and recommend you for an award. A new business deal may get finalised. There will be a sharp rise in physical and material pleasure and you will spend a considerable amount on them.    
Gemini
Gemini sign people will speculate on their income and expenditure pattern and try to arrive at an understanding if it is in order or not. There will be a rise in your savings. Your boss and colleagues will cooperate with you in the workplace. You may spend money on giving alms. The business activities will pick up speed. Students will perform very well. Your relations with your lover will be harmonious and loving.
Cancer
Cancer sign people will remain mentally confused about something. You may feel a special restlessness about your health. A rise in lethargy will hamper your daily activities. The employed people will have to out in extra effort at the workplace. Keep yourself away from any kind of debates and discussions. There are chances of a heightened expense on routine purchasing. 
Leo
Leo sign people shall make business or job-related gains. You feel more affectionate and warm towards your life partner. There will be a significant rise in your prestige. You might enjoy a party with your friends. You will happy as your desired work will get through at the workplace. Your familial ethos will be pleasant. The inflow of money shall enhance your savings.
Virgo
Virgo sign people will go through a setback and feel sad as well as moody. You may have to face obstacles in the way of routine activities. You may pick up conflicts with your family members and relatives. There will be chances of work trips. The journey will not be smooth as difficulties are indicated in the stars. Be vigilant at the workplace as your colleagues may oppose you. There can be sudden monetary gains.
Libra
Libra sign people will spend the day by being lost in the matters of love and romance. It is possible for you today to get daily as well as mental comfort and luxury. You may feel very lethargic so be careful. If you hold discussions and try to impress people, you may get hold of overdue payment. Your conjugal life will be good. Things will be favourable in the workplace. Students will be in a pleasant zone today.
Scorpio
Scorpio sign people will have to go through some kind of mental pain. You may pick up conflicts with the people around you. There will be too much work to cope with at the workplace which will lead to exhaustion. Your expenditure shall rise. Do not engage in useless debates and discussions with anybody. Work peacefully and with patience and you will be able to cope with everything.
Sagittarius
Sagittarius sign people will experience enhanced mellowness in your love affair along with a rise in physical and material comforts. Your performance in your job and business fields will be excellent. This will prove to be a good day for students. You will feel more affectionate towards your brothers and make gains on account of them. Your seniors will cooperate with you in the workplace. This is a good day for monetary gains. 
Capricorn
Capricorn sign people will gain money as there are strong indications in the stars. You may face certain problems in the family matters. You are advised to be mindful of your speech and keep the sense of arrogance under control. There will be some bickering with your partner. Students will have to put in the extra effort. You may become miserly in the matters of expenditure. Take care of your health.   
Aquarius
Aquarius sign people will be able to accomplish all their work with ease and smoothness. Your social prestige and status shall rise today and there are chances of being honoured. Your familial ethos will be pleasant. People will follow your words in the workplace. This shall be a good day for money-related issues. Business people will make sudden gains. There will be chances of a promotion in the job.
Pisces
Pisces sign people will feel irritable with everything and everybody. You may have to travel for work. Be careful while you drive a vehicle as there are chances of getting injured. Stay away from negative thoughts as they will only restrict you. A positive stroke of luck will take all your work through. You will be cheerful because of a sudden windfall. Students may have to do lot of running around for some work.