Horoscope Today, September 13, 2019: Check out your daily astrology prediction for zodiac signs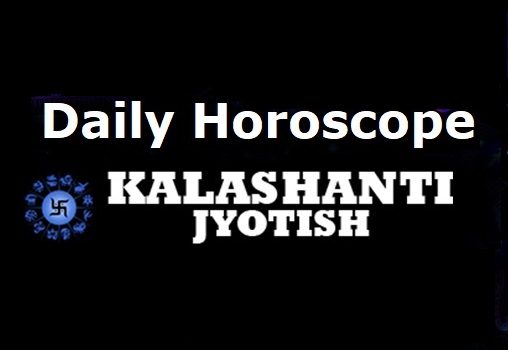 Aries
Aries sign people be honoured today for the excellent contributions made by them.  You will spend money on items of art, aesthetics, and decoration including textile. Everything will move at its own pace in the workplace but the day will not end without bringing auspicious news. The people in decision-making power will especially patronize you and do things to favor you even if they have to go out of their way. There will be a significant flow of money.   
Taurus
Taurus sign people will spend a busy day in which there will be too many demands on your time and energy. You will be heavily drawn towards beautiful women and won't be able to control your attraction. Your superior ups will recognize your talent and will appreciate you a lot. You may acquire a new deal or specific assignment which shall fetch gains later. There will be an increase in your material comforts and you might buy something special today which will refresh you.    
Gemini
Gemini sign people will plan their work and financial profile very carefully and take long term measure. You may earn a handsome amount from the interest of an earlier made investment. The general air around you will be positive as everybody will be in a cooperative mood.  You may spend on religious activities and donate money very generously to beggars or needy people.  Your trade dealings will gain momentum and you will see substantial progress. Students will excel in studies. You will feel especially drawn towards your partner. 
Cancer
Cancer sign people might spend the day lost in chaotic calculations and fretting over unnecessary issues.  You will feel nervous and apprehensive about your health-related problems. Your sluggishness and loss of energy will create a serious problem in achieving your routine goals. Those who are employed in a job may have to deal with an extra load of work. Do not participate in sensitive discussions else the heat may get rubbed on to you. Be careful while you shop routine items as you may end up spending much more than what you require.
Leo
Leo sign people should look forward to positive developments in their occupational sphere.  You might develop a fresh liking for your partner and value her abilities once again. There will be positive air around you and people might appreciate you for every small and big thing. .You might go for a romantic dinner with your partner and spend the evening with candles and roses. You will be happy and cheerful as things will proceed as per your wishes.  You will have a surplus to put some of it in a fixed deposit.
Virgo
Virgo sign people will have to cope with a disappointment in an important assignment. There will be tiring bottlenecks that will test your patience. You might end up losing temper on your family members and shout at them because of the overall frustration. You might have to travel for work which will waste your time and tire you out as you might land in difficulties while on the road.  Be alert as somebody may try to stab in the back at the workplace. However, money may flow in from somewhere.
Libra
Libra sign people shall behave like love birds that have somehow made a beautiful nest. You will experience small luxuries and pleasant things today. You will be in a romantic and yet feel sluggish. Love cannot happen without an energetic initiative. Long work meetings or focused work will fetch monetary gains and position.  Your marital life will be harmonious and pleasant. People will cooperate with you in the workplace. Students might taste the happiness that knowledge brings with itself.
Scorpio
Scorpio sign people will have to deal with emotional hurts and mental restlessness. Somebody will disturb your balance and tranquillity. You might remain irritable and edgy. There will be too much running around while attending to several kinds of responsibilities which will tire you out completely.  You will make expenses.  Do not waste your precious time in settling a point in an argument with somebody. Ignoring it will conserve your time and energy. Stay calm and inert and the day shall pass.
 Sagittarius
Sagittarius sign people will spend a lovey-dovey day with their partners and experience ultimate luxuries and exotic stuff. You will emerge as a king or a queen in your workplace who knows the art and skill of work. Students will find this to be a favourable day. Your friends will help you in a significant manner in clinching a deal or extracting a payment form a difficult person. Your bosses will bless you with a out of the turn favour. This is a good day to earn money.   
Capricorn
Capricorn sign people will be busy dealing with money matters and long term investments. A lot will happen on the financial scene today. However, there will be quarrels or conflicts to resolve in the family. While doing that, do not come across as a rash or an aggressive person. Speak wisely and do not get haughty while making appoint to a younger person as the chances of getting replied back are high. You may say unpleasant things to your partner.  Your exercise regimen needs more will and stamina. Students have no escape from burning their midnight oil.     
Aquarius
Aquarius sign people are in for a favorable day in which work and people will be pleasant and smooth. You will draw appreciation from all the quarters including family and work seniors. You will enjoy a relaxed afternoon with your family members.  People will look up to you for inspiration and advice and your every word will be followed. You can resolve money-related issues with a friend today as the discussion will turn into your favor. You may get more decision-making power in the workplace.
Pisces
Pisces sign people might remain in a foul till the afternoon.  There are indications of a work-trip which will add to your irritability and a general sense of restlessness. You need to be vigilant as there are indications of getting injured.  A few minor problems should not imply that you start viewing everything in a negative light. Despite your feelings, your work will be accomplished smoothly with much demand on your effort and energy.  Money will flow in from all the quarters. Students may have to resolve technical problems in filling an important form or while submitting a document.