Horoscope Today, September 3, 2019: Check daily astrology prediction for your zodiac sign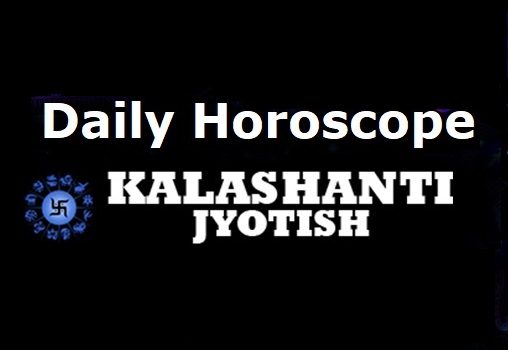 Aries
Aries sign people will make monetary gains today. Business people will make bigger gains. There will be a rise in your prestige and your familial and conjugal life will be harmonious. 
Taurus
Taurus sign people may be bothered by unnecessary expenses. Your health will be stable. Your colleagues will cooperate with you. You may plan a trip. There are chances of monetary gains.           
Gemini
Gemini sign people will remain tensed and restless about something. There will be a sharp fall in domestic pleasures. You need to be mindful of your speech. Your monetary issues will get resolved.
Cancer
Cancer sign people may have to deal with a physical problem. You may feel distracted from work. Your mother's health will be vulnerable. A journey is possible. Your expenses will be on the higher side.
Leo
Leo sign people will find the inflow of money as satisfying. You will work with energy and excitement. You will be appreciated in the workplace and in the social sphere. You will make gains on account of your siblings.
Virgo
Virgo sign people will strengthen their financial profile today. Do not take any risk today as the chances of loss of reputation are bright. Not eating on time will emerge as a major factor behind your ill health. Your familial life will be normal.
Libra
Libra sign people will find this to be a day of benefits. You will access new means to earn money. A held up payment might come through. Your work profile will strengthen. People will come forward to help you.
Scorpio
Scorpio sign people will be bothered by heightened expenses. Your conditions at work will be normal. There will be a sharp increase in your workload. You might have some reasons for stress.
Sagittarius
Sagittarius sign people will make gains on account of their brothers. Your prestige will rise in the workplace. There will be health-related problems. Some people's marriage arrangements may catch speed.
Capricorn
Capricorn sign people will spend a positive day in business-related activities. You will explore new trades and acquire fresh deals. You will make gains on account of your life partner. Take care of your health.   
Aquarius
Aquarius sign people will make gains on account of their family members and relatives. The salaried, as well as business people, will do something new in their occupation. Your marital life will be of very good quality. You will spend on alms-deed.
Pisces
Pisces sign people will remain mentally restless and tenses. Your health will bother you. Do not take any major decision today. The sudden arrival of money will make you happy.