Horoscope Today, September 4, 2019: Check daily astrology prediction for your zodiac sign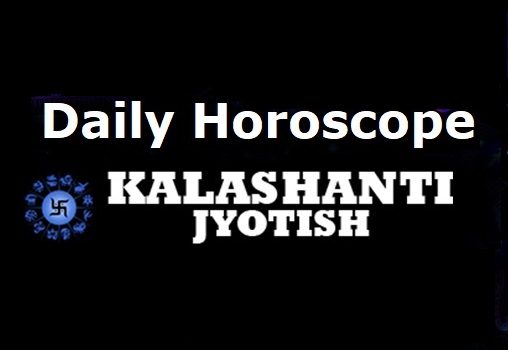 Aries
Aries sign people will be full of positive energy. Your fame will rise in the social sphere. Situations will be favourable in the workplace for you. Your marital life will be of good quality. You will gain money. There are strong chances of money flowing in. Business people will acquire new contracts and deals. Professional opportunities will be difficult to resist even if your plate is already full. Music and a dip in any dance form will be rejuvenating. 
Taurus
Taurus sign people might make gains if they work according to the situation. Your health will be normal. Keep your anger and aggression under control. A piece of good news will cheer you up. It is wait for the emotion to pass and speculate with your mind to find your own truth rather than passing judgments and drawing conclusions. You may feel lazy and laidback as work appears to move on its own but that's not true. It needs your watching, at least.
Gemini
Gemini sign people will feel lethargic today. You may have to face certain obstacles in your routine work but everything will get completed. Stay away from any debate and argument. There will be stomach-related problems. There will be several endings and several beginnings. There will be some unpredictable happenings which require a higher perspective on your part. You may feel sensitive at this point and change your schedule because of that. 
Cancer
Cancer sign people will be mentally stressed. You will be upset as your colleagues might not cooperate with you. You may pick up conflicts with your friends and relatives. You need to be very careful while talking to people. The stars indicate professional rivalry and a temporary disruption because of that but it will only be momentary. 
Leo
Leo sign people will spend the day peacefully. A piece of good news will boost up your enthusiasm. You will make gains on account of your life partner. Your wealth will increase. Your profile will get consolidated in the workplace. You need to overcome the limitations and aspire big in order to expand your activity. You will make a long-lasting impression with your charisma, talent and abilities.
Virgo
Virgo sign people will notice a sharp rise in their savings. Your health will be under rough weather. You may develop eye and mouth-related problems. You will spend a good time with your relatives. You might travel. Beware of what you say and when because you can be questioned for that and lead to the image of being arrogant. You need to learn from life what it brings everyday and give up your rigidity.
Libra
Libra sign people will feel mentally and physically strong. Your confidence will be heightened. People will appreciate your behaviour in the workplace. Sudden monetary gain will cheer you up. Your familial ethos will be harmonious. You might organize a big event and show your excellent abilities. You will be fair and just in the situations of conflicts and clash in interests.
Scorpio
Scorpio sign people will spend on arranging comfort and luxury for themselves. An old assignment will get completed which will cheer you up. You may hurt somebody with your harsh speech and arrogance. A journey is in the stars. New plans, collaborations and partnerships need to be explored because there will be chances of actualization in the coming days. You will develop a deeper perspective about your truth and reality.
Sagittarius
Sagittarius sign people will find new means to earn money. Business people will get success only after putting in extra effort. Your child may give you reasons to worry. Students need to work hard. Strong relationships will flower into life long bonds and the selfish and fake ones will fall apart. Travel and change is in the stars. You should look forward to visitors and communication from overseas.   
Capricorn
Capricorn sign people will make gains through a business deal. Your life partner might get promoted to a higher post. You will get status and power in the workplace. You may remain hassled because of a health problem. You will complete your work with great speed and yet not lose sight of details and quality concerns. Do not get obsessed about anything. This will be a happy week.  
Aquarius
Aquarius sign people will have to deal with mental restlessness. People may be a little negative in the workplace. You will confront them and come out victorious. You might remain confused about making choices in several aspects of life. Think clearly as answers will come from within. You may suffer heartburn on account of your child. This will be a good day for money. 
Pisces
Pisces sign people will have to cope with health-related issues. There will be enhanced harmony in the married life. Speak softly with your business partner if you want to make a profit. This will be a slightly difficult day for students. This will be a day of changes either of residence or of a relationship. You might try your hand at any art or music form which will give peace and relief from the life's humdrum.