Horoscope Today, September 5, 2019: Check out your daily astrology prediction for zodiac signs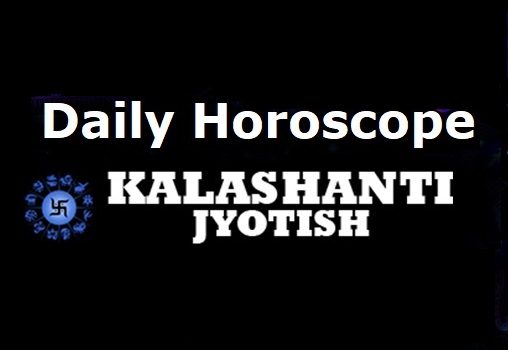 Horoscope Today: Check daily astrology prediction and horoscope for the day for your zodiac signs Aries, Gemini, Cancer, Libra, Scorpio, and Capricorn. Know what's in store for you according to your zodiac.
Aries
Aries sign people will feel very lethargic today. There will be some kind of fear in your mind and you will be restless. There will be obstacles in your routine comforts. Take care of your health as you may suffer from indigestion and burning in the chest. Things will go on in a normal way in the workplace. You may get hold of money that has been held up since long. You will enjoy romantic moments in your married life. 
Taurus
Taurus sign people will spend a cheerful day. This will be a day of making gains for business people and a day of recognition and respect for those who are in a job. Your business partners will cooperate fully with you. This is a good day to improve your marital relationship. You may splurge on style and comfort with giving it a deeper thought.           
Gemini
Gemini sign people will manage to speak in a very soft and polite manner which will propel them towards success in every field. Those who are engaged in the field of writing might get honour or a reward. You will dominate upon your enemies. Your business partners and the business itself will be a source of tensions. Take care of your health. Your marital life might feel boring and dull. Income sources will emerge suddenly from somewhere.
Cancer
Cancer sign people will get mixed results in every field. You will get relief from your ongoing health problems. Students will get results in proportion to the hard work they are willing to put in. You may have to cope with an unplanned expense which will be substantial. You will be required to put in extra effort in the workplace. A positive stroke of luck will bring a windfall of money.
Leo
Leo sign people should look forward to some kind of gain in their job or business. Beware of a conceited person as he may try to bring disrepute to you. You are strictly advised to not to lose temper and talk in an arrogant manner. There will be some problems in your domestic life. Remain positive in every aspect of your daily life and it will prove useful.
Virgo
Virgo sign people will feel pepped up throughout the day. You may get success in your efforts to earn money. There are indications of solid gains for business people. Your life partner's cooperation will fetch success in your work and gains. You may plan a trip today. There will be chances of expenditure on routine items.
Libra
Libra sign people may receive a piece of good news in relation to their job. You will make every possible effort to strengthen your financial profile and will get success to an extent. You will impress people with the way you speak. People might consult you for many matters. Your familial life will be good. You might develop a minor ailment in your eyes.
Scorpio
Scorpio sign people will be blessed with a strong stroke of luck. Your senior officers will bless you in the workplace. The day will fetch excellent gains especially for those who work with the government. Healthwise, this will be an average day but too much work will leave you exhausted. Some of you might receive excellent matrimonial proposals if you are aspiring to be married. This will be an excellent day for students.
Sagittarius
Sagittarius sign people will have to cope with health-related problems. Do not be careless about your health and physical well-being. You will perform well in the workplace but your colleagues might give you some trouble. You will gain money but also spend equally. You might spend a considerable amount on religious rituals and alms deed. Stay away from any kind of tension and speculation.
Capricorn
Capricorn sign people will earn good profit in a business that they are doing in partnership. Students will study with sincerity and greater focus. You will draw happiness on account of work done by your children or young people in the family. You need to be extra vigilant while driving any vehicle. You will draw pleasures on account of your life partner. The employed people will have to cope with problems in their workplace. Your brothers and sisters will bring substantial gains. 
Aquarius
Aquarius sign people will get significant gains in their workplace. Employed people may get promoted to a higher post. Business people may start a new trade. If you appear in an interview today, you will surely get the job. Your life partner may lose temper on you on minor matters. Your child's health may be a reason to worry. The family elders will advise and it must be followed.
Pisces
Pisces sign people will take a greater interest in prayer and related rituals. You will score high in competitive exams. You may undertake a short distance journey for your work. Your coordination with your colleagues and bosses may get disturbed today if you are in a job. You will earn a profit on account of your enemies. Your familial ethos will keep you cheerful.