Horoscope Today, September 7, 2019: Check out your daily astrology prediction for zodiac signs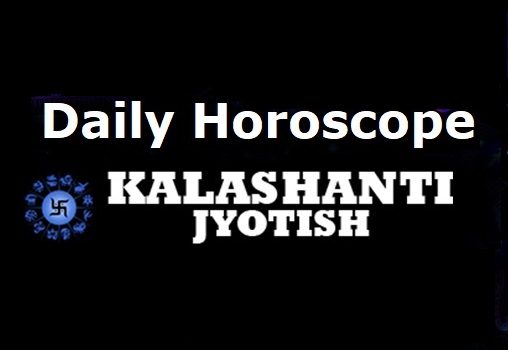 Aries
Aries sign people will be very excited about their love affair and the matters related to it. There will be too much running around for work which might lead you to ignore your familial responsibilities. Students may get very distracted from their studies today. You may remain worried about unnecessary ideas and thoughts. You may pick up unnecessary conflicts with your brothers. Your health might be under rough weather today. The money will flow in. 
Taurus
Taurus sign people will remain mentally tensed today. Your day will be characterised by laziness and lethargy. There might be health-related problems especially, a headache will bother you. You will experience familial bliss. You will remain confused about your work. Your harsh speech may give rise to conflicts with people. Do not do any important work today and don't even take any important decision.           
Gemini
Gemini sign people will find their valour rising very high. A misunderstanding may lead to a substantial financial loss. You may develop disagreements with your in-laws. This will be a good day for monetary rewards. You are strongly advised to respect your partner's feelings and concerns. Things will be normal in the workplace.
Cancer
Cancer sign people will remain worried about their health. You may lose your ability to concentrate today. You may make gains in the workplace because of your family members. You may acquire new means to earn money. The salaried people will make gains whereas business people will have to put in the extra effort. There will be chances of unwanted journeys. You might have to cope with unnecessary expenses. Keep your attitude and thoughts positive. 
Leo
Leo sign people will get very good offers if they are looking for a new job. You will feel better about your health today. Students may have to deal with certain teething problems. You should set out on a trip if you are not fully convinced about it. Similarly, do not spend on anything if you haven't thought it through. Sudden obstacles may emerge in the way of making gains. Your domestic ethos will be great. You may receive a held up payment.
Virgo
Virgo sign people will who are employed in a job will not get the cooperation of their colleagues. You might have to travel. You will remain occupied with several kinds of mental problems and complexes. There will be troubles in your daily comforts. Shortage of money will emerge as a big issue. Your mother's health will give you serious worries. You are advised not to do any important work today. Your life partner will cooperate with you.
Libra
Libra sign people will have to manage with low energy levels both physical as well as emotional. You might feel physical lethargy. The salaried people must talk to their seniors will utmost consciousness. This will be a useful day for those who are in business. Lovers will enjoy great moments of romance and togetherness. Overdue payment is likely to come through which will cheer you up. Your siblings may give you some kind of emotional pain.
Scorpio
Scorpio sign people may have to deal with health issues. You will be in a solid position in the workplace. Your colleagues will cooperate fully with you. Students will put in extra effort towards their learning. It is possible that you develop a toothache or some trouble in your ears. Business people will be active in their work and will gain money. Be ready for an exceptional conjugal bliss.
Sagittarius
Sagittarius sign people might get good opportunities in their job and business fields. Your health will not be on your side. You might remain trapped in unnecessary confusions. Students enrolled in higher education will get good results. You may pick up a conflict with your life partner. Spend in a mindful way and exercise restraint while conveying unpleasant ideas. There are chances of unnecessary expenses. You may visit a religious institution for achieving mental peace.  
Capricorn
Capricorn sign people may have to face difficulties in their daily assignments. You may land in a legal problem if you are not careful about following rules and regulations. If you travel today, you might suffer a significant loss. If there is any health problem, you are advised to consult a doctor. You may pick up conflicts with your life partner or your business partners. Stay away from unnecessary debates and do not lose anger on anybody otherwise, your familial relationships will get affected.
Aquarius
Aquarius sign people will remain worried and tensed about their money issues. You will find it very difficult to earn money today. However, salaried and business people will make sincere efforts to gain money. Your arrogance will affect your personal life in a negative manner. Students will be upset as the chances of getting results in proportion to their efforts are bleak. Your child might give you emotional pain. Your partner's cooperation will bring deeper relief from the world's anxieties and stress.
Pisces
Pisces sign people will have to cope with several problems in the workplace. Your senior officers may get offended with you. You may have to tolerate your colleague's conflicting ideas and behaviour even though luck will be by your side. Students may get distracted today. You may pick up conflicts with your offspring. You may consider new plans and schemes to improve your financial profile. Take care of your parent's health.