Horoscope Today, September 8, 2019: Check out your daily astrology prediction for zodiac signs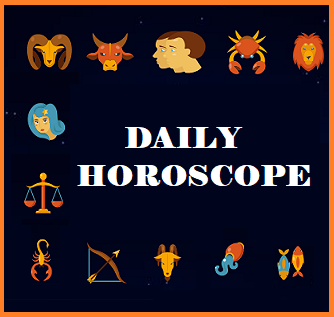 Aries
Aries sign people will be extremely pepped up about their romantic life and might take an initiative to brighten their evening with love and warmth. This might lead to extra coordination, a shopping spree because of which your routine commitments and schedule may go for a six. Students may waste their time in irrelevant things. Be mindful of your tendency to construct a negative possibility in your mind. Do not argue with the male members of your family. You will not be in pink of your health but that will not dampen your spirits.   
Taurus
Taurus sign people will have to cope with many obstacles and you will not have the required energy to deal with and overcome them.  You are likely to develop acidity and a splitting headache because of your erratic food choices. However, it is family time and all the related bliss will be in your kitty. The work will bring in entangled situations and you might not find a direction. Your tendency to get angry and speak in an aggressive manner may put off somebody dear. However, things might improve once the afternoon is over.             
Gemini
Gemini sign people will spend a day of high octane and exotic indulgences. There are chances of you getting cheated because of your tendency to not pay appropriate attention when details are laid out. Your wife's family may get upset with you. Financially, you will feel stable and able to splurge on whatever you want. You have lately been selfish and also rude to people including your partner. Try to mend your ways. Nothing will go wrong even if you miss the work.
Cancer
Cancer sign people might spend the entire day fretting about their health and fitness.  You may not be able to think clearly and coherently. Confusions will characterise your day. However, the money shall flow in and keep you satisfied.  You may meet new people in connection with a new trade or a project.  Business people are advised to plan their work and future ideas with utmost care. They shouldn't ump into new deals without having done their homework. You may be suddenly called to a neighbouring town for work. Expenditure will certainly be on the higher side and cheerful and light attitude is advised.
Leo
Leo sign people might finalize a business deal or start a new job today. Your health stars look bright and promise a no-hassle day. It will be an unpleasant and chaotic day for students until the afternoon. Do not travel for fun or work unless all the details have been chalked out in greater details. This is not a day for indulgences of any kind as you will be left cash stripped without satisfaction You will have a fun time with your family and friends.  Someone might return the money that you had lent.
Virgo
Virgo sign people will be able to complete their work on account of their colleague's generous help. You might unwind by travelling to a nearby picnic location.  However, your mind will remain cogged with many entangled emotional and security issues. You tend to overthink. You may not sleep o a good bed if you are travelling. Keep enough cash in your purse. Your parent's emotional well-being is very much your responsibility. You ought to remember that. Nothing will get materialised howsoever hard you may try. Seek support.
Libra
Libra sign people will feel completely drained and exhausted after a long phase of hard work. You will want to laze around and not do anything.  If you receive a phone call from your seniors, talk in the most careful manner and with courtesy else you are in for serious trouble. Lovers and married people will be able to connect and be warm to affectionate with each other.  Shares might fetch unexpected gains and brighten your spirits. Your children may not come across as warm if you want some attention from them.
Scorpio
Scorpio sign people need to be particular about their exercise routine and what they eat rather than spending on medicines.  Your work profile will shine like a star. Students will make a substantial breakthrough and earn accolades from their teachers. Your jaw might get swollen or develop a rash. Eat and drink carefully. Love is in the air and its sharpest energy is for you. Be ready to be charmed by your lover or partner.  Meanwhile, do consider new business deals or assignments.
Sagittarius
Sagittarius sign people will be flooded with job offers and business proposals. However, you will lack the physical energy to respond with enthusiasm.  You may over analyse and over react, as always and that will waste your energy and time. Chances of selection are bright for those who are studying in a professional programme. Pay attention to your partner's emotions and needs else you may offend him/her. Talk mindfully and do not spend money only on yourself.  There are chances of organizing a religious event at home or outside.   
Capricorn
Capricorn sign people might remain irritable all through the day because several difficulties will come up in your way.  Do not try short cuts or playing games with law and order. You may get caught in no time. An unpleasant trip or problems in your way are indicated in the stars. Do not keep trying home remedies as some issues are issues and require proper treatment. You may get offended on a small mater and spoil others' mood too. Unnecessary arguments to prove your point is not a good personality trait. It doesn't establish you as intelligent, anyhow.
Aquarius
Aquarius sign people will feel very vulnerable and insecure about their financial status. Money concerns will keep you restless till the afternoon. After that, you might receive a small amount.  Your aggressive and volatile demeanour will put off everybody around you and it will keep the air unpleasant. Your partner might get seriously upset. It will be a negative day for job seekers and those who are appearing in competitive exams. Do not discuss any emotional issue with your child thinking it is a Sunday. Your child may be in a completely different mood.  Despite your aggression, your partner will be on your side and protective of you.
Pisces
Pisces sign people will spend a tense day solving problems and conflicts. You may rub your bosses on the wrong side of their ego because of your harsh speech.  Your work will come through but only after crossing hurdles and problems.  Students might waste their time in inanities. You may fight with your younger brother or sister on a serious matter. You may invest in the share market or buy a new policy. Parents deserve and need your time and attention both.