Horoscope Today, September 9, 2019: Check out your daily astrology prediction for zodiac signs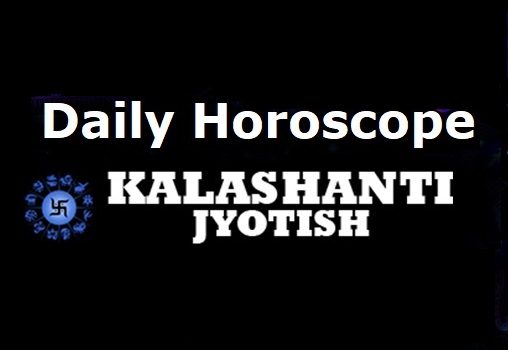 Aries
Aries sign people will have to cope with a weak stroke of luck. You might feel very laid back and lethargic. All kinds of negative thoughts and feelings will grip your mind and heart. Sudden obstacles will crop up in business. Your partner's health or an act of his can increase the problem for you. However, the day will be good to earn money.  Things will improve once the afternoon is over. 
Taurus
Taurus sign people will be very worried about their health and their stress might rise manifold. Do not add on unnecessary stressful issues in your kitty else you will not have any peace and sanity left for the day. Drive very carefully. Overdue payment may come through. Serious trouble is indicated in the stars for your mother so you must take care of her and be emotionally available to her.     
Gemini
Gemini sign people will have to deal with obstacles in their business. Your partner's health will be a serious problem for you. You may have to spend your psychic energy on resolving a family quarrel and dispute. A sudden monetary gain during the noon hours will cheer you up. Either your child or the love affair will bring home a piece of good news.
Cancer
Cancer sign people must keep away from irrelevant discussions and others' contentious issues otherwise they can land up in serious problems. You will be hassled by unnecessary expenses and there will be too much of running around. Try to avoid any kind of journey as you may have to suffer physical discomfort and pain. Additionally, the journey will increase your mental stress. You may feel a surge in anger and you must try to keep your outbursts under control else there are indications of severe loss in the stars. Your colleagues will cooperate with you. 
Leo
Leo sign people will find their health under rough weather. Things and situations will be favorable in the workplace. You will make gains and get the full cooperation of your partner and in-laws. Your child may be in difficulty or will give you emotional pain. There will be a few obstacles in the way of daily chores. However, things will start improving once the noon hour is over. Students will feel distracted from their studies.
Virgo
Virgo sign people will have to face problems in their job. Do not finalize any property deal or even a compromise in a wrangle. It is not a good day to finalize an important matter. Students will find this to be an agreeable day. Your health will not be on your side at all. Do not postpone anything waiting for your luck to act anyhow. There will be love and harmony in your familial life.
Libra
Libra sign people will feel restless today and will be lost in speculative thoughts. You will not feel comfortable taking even minor decisions related to your daily life. There will be relief from monetary problems. You will make substantial gains in business on account of your partners. You will spend quality time with your child. You might get hassled because of not getting desired results in your job.
Scorpio
Scorpio sign people might end up shelling out their carefully saved money. Keep a tight check on your expenses. There will be health issues. There can be some misunderstanding among family members over a trivial issue. Be careful and try to avoid it in the initial stages itself. This will not be an exciting day for students. A controlled speech and a thoughtful approach to conveying ideas can save you from several problems.
Sagittarius
Sagittarius sign people will be honoured today and their prestige shall rise. It will be a good day spent harmoniously with the family members. You will make monetary gains. You may feel drawn towards religious rituals and activities. Things and situation will be favourable for you at work. Someone may return the money that you had lent or overdue payment may come through. Students will be encouraged and motivated by their teachers to work hard.
Capricorn
Capricorn sign people may feel mentally tensed about certain things. There are chances of confusions, delays, and problems in government-related activities. You will remain worried about your health disorders. There are also chances of incurring losses in business. Take any decision only after careful consideration and thought. Your expenses will be on the higher side. There will be some relief once the afternoon is over. 
Aquarius
Aquarius sign people may remain worried about their child's well-being. Business people will make significant gains. Unemployed people may start a new job or trade. Students will put in extra effort in their field and will also get success. You will enjoy a party with your friends. Your love affair will acquire strength and emotional energy. Your familial life will be harmonious and blissful.
Pisces
Pisces sign people will get success in everything that they plan to attempt today. In the workplace, your seniors and colleagues will cooperate with you by all means. It will be best for you to keep your temper under check and speech under tight scrutiny. Your health may come under rough weather. Your income will certainly rise. Students may finally make a breakthrough in their stuck activities. You may set out on a trip.