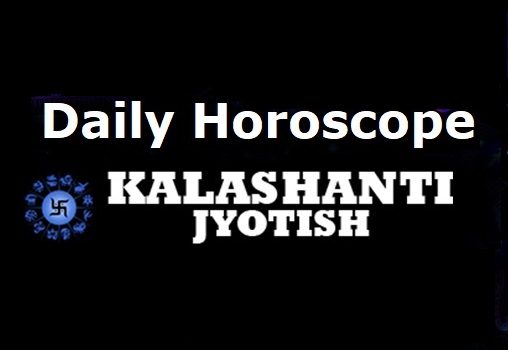 Check your daily astrology prediction for zodiac signs Libra, Aquarius, Leo
Aries
Aries sign people will make stronger gains on account of their job or business as compared to others. You will be able to find new means to earn money. You will benefit on account of your father.
Taurus
Taurus sign people will have to cope with a substantial rise in their income. Your business trip shall prove gainful. There will be possibilities of a conflict with your business partners. You must take care of your health.
Gemini
Gemini sign people will get success in many things sheer out of their courage and hard work. This is a good day for students so they must make best use of it. Your prestige will rise among people at the workplace.
Cancer
Cancer sign people will find everything playing in their favour in the workplace. You will pay a lot of attention to the physical aspect of your beauty. If you had lent money to somebody, the person will return it.
Leo
Leo sign people will benefit from people who are active in politics. There will be good chances of earning a good sum so you must make use of the opportunity. Your honour will rise in the workplace. Your home ethos will be peaceful and harmonious.
Virgo
Virgo sign people will have to deal with a strong bout of lethargy. Your income and expenditure will be almost at the same level. You may pick up a conflict with business partners. Take care of your health.
Libra
Libra sign people will get substantial success in money matters. There will be chances of new sources of income popping up from nowhere. You will be able to finish all your tasks much before the due time.
Scorpio
Scorpio sign people will have to deal with a rise in their expenditure. You are advised to be mindful of your temper. You will do well if you behave warmly with people at the workplace.
Sagittarius
Sagittarius sign people are in for a favourable and an auspicious day. You will benefit on account of your father or father-like figure. It will be fruitful if you do not let lethargy grow over you.
Capricorn
Capricorn sign people must remain cautious about their enemies. You will succeed only if you work after careful consideration. There will be confusing situations about your offspring.
Aquarius
Aquarius sign people will receive gifts today. You will spend on the means of entertainment. You will be able to coordinate well with your life partner. There will be a sharp rise in your daily income.
Pisces
Pisces sign people may have to undertake work or business-related trips. Do not engage in any activity which can bring you disrepute. It will be good to be cautious about your temper.