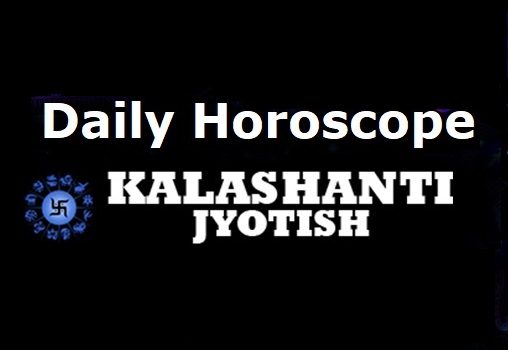 KalaShantiJyotish Horoscope Today, June 29, 2019: Check daily astrology prediction for your zodiac sign Aries, Gemini, Cancer, Libra, Scorpio, and Capricorn … 
Aries
Aries sign people will consolidate their financial profile. This will be a day of achievements for students. There will be a significant rise in your prestige. There will be a substantial increase in your experience of luxury and comfort. 
Taurus
Taurus sign people will be very conscious about their appearance and body maintenance. If you go overboard with addictive substances you may have to face a problem. There may be a rise in your prestige in the social and professional sphere.
Gemini
Gemini sign people will be able to augment their wealth. Your boss and colleagues will appreciate you. Things will remain vulnerable in your married life and love relations. You might spend in giving alms to poor people.
Cancer
Cancer sign people will get new responsibilities and powers in their workplace. You may start a new affair. Your daily income should rise significantly.
Leo
Leo sign people will find everything in their favor in the workplace. If you had lent money to somebody or a payment has been due, it will all come through. Your offspring may have to cope with certain difficulties. 
Virgo
Virgo sign people may feel very lethargic today. Your boss will support you as well as do beneficial things for you in the workplace. You may get success in business matters.
Libra
Libra sign people will earn money by making gains in their business. You may become irritable because if additional workload. Stay away from those clumsy acts that can bring disrepute to you.
Scorpio
Scorpio sign people will make higher gains in their occupational sphere be it a job or a business. You may formulate new ways to earn money. You will benefit on account of your father.
Sagittarius
Sagittarius sign people must remain cautious about their work as a minor careless act can cause serious damage. You may spend on religious activities. Your offspring will give you a reason to be happy.
 Capricorn
Capricorn sign people will get complete support from their colleagues. Your relations with your life partner will be harmonious. Your efforts to earn money will bear fruits.
Aquarius
Aquarius sign people will certainly receive good gifts. You may spend on entertainment-related objects. This will be a good day to appear in interviews. You might face problems in earning money.
Pisces
Pisces sign people will get success in their endeavors on the basis of their valor and abilities. This will be a good day for students.  You will make gains on account of women.