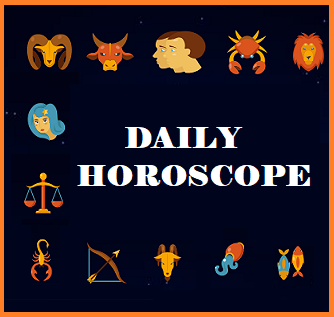 KalaShantiJyotish Horoscope Today, June 30, 2019: Check daily astrology prediction for your zodiac sign Aries, Gemini, Cancer, Libra, Scorpio, and Capricorn … 
Aries
Aries sign people will earn money and strengthen their financial status. Students will make significant achievements today. You will gain popularity and fame in your work sphere today.  You will experience high-quality material comfort. 
Taurus
Taurus sign people will invest in their body's maintenance.  Your indulgence in addictive substance may create a serious problem for you. You will be respected for your work and larger level activities which will make you popular in the social and professional sphere.
Gemini
Gemini sign people will be able to increase their savings today. Your seniors and colleagues will admire you for work and other activities. Things will remain vulnerable in your married life and love relations. You might spend in giving alms to poor people.
Cancer
Cancer sign people will have to cope with additional demands at work.  You may meet a new attractive person and start a relationship. There will be a significant increase in your daily income.
Leo
Leo sign people will experience a smooth flow in their work and activities today. If you had given money to somebody on loan it shall come back with interest. Your child will have to deal with certain problems. 
Virgo
Virgo sign people will feel very sluggish and out of sync with the larger world.  Your seniors will help you with your individual progress. You will additionally make gains on account of them. You will be successful in your business deals.
Libra
Libra sign people will make all kinds of gains today and incur benefits.  You may become tensed and agitated because several people will pose demands on your time and energy.  You should be very cautious and not do anything that may harm your reputation in society.
Scorpio
Scorpio sign people will make noteworthy gains in their profession. You will finalize new deals in order to earn money.  Your father will help you to earn profit and do your work.
Sagittarius
Sagittarius sign people must do their work with a great sense of alertness and as even a minor callousness can create a serious problem.  You will take part in religious activities. Your child will bring a cheer to you.
 Capricorn
Capricorn sign people will be supported by their colleagues in all their professional activities.  You will strengthen your bond with your life partner.  If you make new plans to earn money, you will succeed greatly.
Aquarius
Aquarius sign people will be showered with gifts and affection by their loved ones. You may purchase luxury items and electronic gadgets.  If you appear in any competition or interview, you will certainly a success. You may have to deal with obstacles while making financial gains.
Pisces
Pisces sign people will function with a sense of enormity and greatness today. Students will get excellent results today. Women will help you in a significant manner.