Kalashantijyotish Today Horoscope, 06th December 2019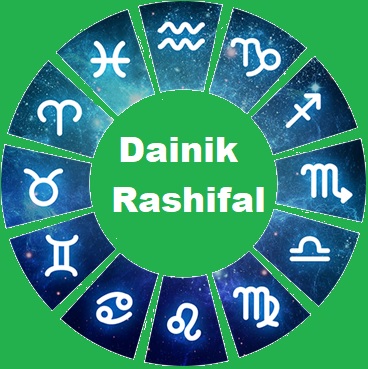 Aries
Aries sign people might waste a lot of their energy in worrying about money. Your health stars will continue to remain vulnerable. You must take adequate precautions.  There will be a number of assignments to complete than what you usually do as a result of which you may get exhausted. The news about a work-related trip is in the offing. Your brothers might do something special for you. Do not try to give unsolicited advice. 
Taurus
Taurus sign people will feel upbeat and energetic in their approach. There will be a lot of appreciation for your contribution to an important project. There will be a substantial inflow of money. You will spend romantic moments with your partner or spouse.  Students will get good scores if their result is declared today. Business people will work hard to expand the reach of their business activities. Your sister will offer important advice to you. You must listen to it carefully.  You will remain happy throughout the day.
Gemini
Gemini sign people will manage to do all their routine work smoothly without any hiccups. You will manage to get rid of an old problem.  Business people will expand their trade-in unknown territories. They might face certain challenges. You will spend the evening in an exotic setting indulging in luxurious experiences.  Your health will remain stable. You must pay attention to your partner's need for love and respect.
Cancer
Cancer sign people will have the support of favourable stars which is a boon for the entire day. All your work will come through easily. There will be generally favourable air around you and people will be in a cooperative mood.  You may be given the responsibility of a derailed project in the workplace in order to put it back on the rack. There will be harmony between you and your partner. Your health stars are vulnerable so you must exercise precaution. You will continue to perform religious activities.
Leo
Leo sign people might find this to be a chaotic and difficult day. You should postpone all the official and personal trips. There are chances of a solid unnecessary expense which might irritate you severely. Somebody may create obstacles for you in the workplace. You should ignore such a person and not get into confrontations. You will not gain anything. There will be chances of food poisoning so you must eat carefully. There will be a perfect understanding between you and your spouse on serious issues.
Virgo
Virgo sign people will emerge as very popular and glorious people whose efficiency and abilities are well developed. You may discuss new plans and possibilities to invest money and earn greater returns. You may indulge in luxury shopping in order to appear more attractive to the people of the opposite sex. Students will continue to do well in their field. Your partner may shower more than usual attention on you. You may receive an old payment. 
Libra
Libra sign people might make new financial plans and consider fresh schemes. You need to spend money after careful calculations as you need to save for the rainy day. You may travel out of the town on a holiday. Do not try to correct the faults of your seniors even if they are committing blunders. You may attend somebody's wedding or engagement ceremony. You may blow your pocket and indulge in luxurious shopping. If you take your partner out for a romantic dinner, it will be good for your relationship.
Scorpio
Scorpio sign people will take a significant step towards earning more money. A minor payment may come through. A workplace conflict should be avoided rather than taking a head on approach towards it. You might spend a relaxed evening with your family members and relatives. There are chances you're your work will be appreciated. You might enjoy yourself in the company of small children or people younger than you.
Sagittarius
Sagittarius sign people might be in an edgy or irritable mood because of which minor disappointments may get blown out of proportion. Your stomach will continue to give you troubles. You must take your exercise regime seriously.  Do not let any kind of negativity grip your mind. Your boss will be in a positive and supportive mood. Speak mindfully else you might hurt somebody important.
Capricorn
Capricorn sign people will spend an easy and relaxed day in the workplace. All your work will get through easily in the workplace and you may get honoured for your contribution. An older woman relative might advise you on something important. You must listen to her carefully. There will some pleasant and emotional discussions between you and your partner. Enjoy the bliss of romance.  You will certainly hear something good.   
Aquarius
Aquarius sign people will work hard to start new projects or acquire new deals.  Your health will be stable but you must exercise with a sense of commitment.  Those who are in a job may get loaded with the projects left uncompleted by others. This might irritate you but it will be a good opportunity to emerge as efficient in the eyes of your bosses.  You should not express your anger even if it is genuine. 
Pisces
Pisces sign people will make a significant progress in their occupational sphere.  You may receive an award for completing an important assignment. There will be inflow of money. You will rekindle your love with the partner by doing some romantic things. The married couple may spend the evening making plans for their better future. Your spouse may surprise you with something nice. Students will manage to impress their teachers.