Kalashantijyotish Today Horoscope, 08th December 2019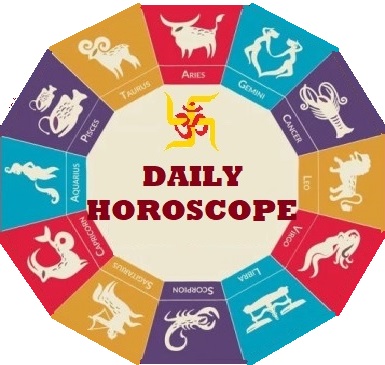 Aries
Aries sign people will get adequate support from a positive stroke of luck. The financial schemes, on which you were working, will get implemented successfully. Your marital life will be good. There will be a rise in your comforts and luxury. The salaried people will get complete support of their seniors. You may contact new people today. If you go for an official trip, it will yield greater benefits. 
Taurus
Taurus sign people might remain worried about their health. Women, under this sign, may face a distinct health issue. You may remain under the grip of lethargy which will slow down your work. You may pick up conflicts with your brothers. You must continue to work as per your wisdom and not rely simply on your luck. Your financial condition will be normal. You may face some difficulty on account of your offspring. You may be bothered by unnecessary expenses.    
Gemini
Gemini sign people will be in favourable situations for making gains. Your performance will be excellent in the workplace and the colleagues will cooperate with you. An eye-related problem may bother you. You may get into a conflict with your spouse so, there will be a need to maintain love and warmth. The day will fetch good gains for students. There will be chances of monetary gains. You will benefit on account of your child. 
Cancer
Cancer sign people might have to travel out of their town in relation to their job or business. Those who have been looking for a job may get some positive results today. You may have to take care of your health. There will be chances of a muscle or liver-related problem. Your familial life will be harmonious. Students will get rid of their learning-related problems. A sudden gain will cheer you up. 
Leo
Leo sign people will experience a rise in their luxury and comfort levels. Your luck shall bless you abundantly. You shall receive good news. Your marital life will be good. However, problems may arise between lovers. You may make gains on account of your brother. There will be sudden monetary gains. This will be an excellent day for students. 
Virgo
Virgo sign people might remain physically distressed because of too much running around to be done in the workplace. Keep yourself away from debates and discussion else you may land up in a seriously conflicting situation with an important colleague. You may experience a fall in your daily comforts. You may remain restless about something. Your familial life will be normal. Do not make any investment today. You may get new means of making gains.
Libra
Libra sign people will spend a nice day. You may get some kind of good news related to your job or business. Your seniors will praise you for your work. It will be good if you hold discussions today with people in your field of work, it will prove beneficial. Your familial life will be good. Students may get pleased with a piece of good news. There will be chances of monetary gains. 
Scorpio
Scorpio sign people will remain very busy with their career or business. The salaried people will have to shoulder extra workload even though seniors will be by your side. Sudden monetary gains will improve your financial condition. Traders will make greater gains by implementing their schemes. Keep away from arrogance and anger.  
Sagittarius
Sagittarius sign people will find new situations of making gains. Your financial profile will shine bright. You may experience some difficulties in the workplace. Exercise restraint on your speech and do not engage in any debate. Do not take any anger in a fit of rage. You may remain worried about a family member's health. This will be a positive day for students. Your expenditure may rise beyond your control so, you must spend wisely.
Capricorn
Capricorn sign people will be in a comfortable position in their job and business. There will be some stress in your familial life. Take special care of your health as there are chances of injuries. You may spend money on means of luxury and comfort. Your rivals may try to harm you. There will be chances of a journey which will prove useful. Do any monetary transaction with care. 
Aquarius
Aquarius sign people will complete all their work easily on account of a positive stroke of luck. You may get some money very suddenly. Your familial life will go on smoothly. Your seniors might give you important advice. You may face some problems in the matters related to your child. You will enjoy the bliss of your marital life. Students will complete their work on account of their integrity. Your health will remain good. 
Pisces
Pisces sign people will experience the bliss of harmonious conjugal life. Those who have been applying for a job may get one. There might be stress in the workplace because of excessive workload. You may remain worried on account of your child. Your health stars appear vulnerable. You must speak mindfully else you might land up in a problem.
Kalashantijyotish prays to Lord Rama to bless you with fortune.