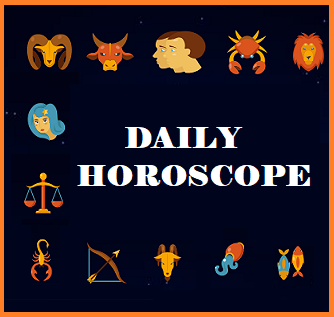 Check your daily astrology prediction for zodiac signs Libra, Aquarius, Leo
Aries
Aries sign people will get monetary benefit from their earlier investment. Work-related trips will prove beneficial. Your conjugal life will be blissful today.
Taurus
Taurus sign people may remain worried about their health. There will be unnecessary running around and expenditure. Do not lend money to anybody. There will be possibilities of a journey.
Gemini
Gemini sign people will remain strangely restless and will have to face several obstacles at their workplace. There will be chances of improvement in your financial condition.
Cancer
Cancer sign people will have to cope with heightened stress so take any decision after careful consideration. There might be a fall in your comfort and you might pick up a conflict with your mother.
Leo
Leo sign people are in for favourable conditions at work or in their business. You will catch hold of new ways to make gains. There will be a rise in your prestige and recognition. You might gain some money.
Virgo
Virgo sign people need to maintain distance from any conflicts or arguments. Things will be in your favour in the job. If your money has been stuck somewhere, it will come through.
Libra
Libra sign people will get favourable results today. There will be chances of monetary gains. Your family life will be normal. You will spend good time with your friends.
Scorpio
Scorpio sign people will have to cope with a lot of running around. You might experience physical exhaustion. You will spend on some kind of medicine. Be careful while driving any vehicle.
Sagittarius
Sagittarius sign people will benefit because of the investment of their energy in work. Your officers will cooperate with you in every way. You will get success in love affairs.
Capricorn
Capricorn sign people will experience favourable conditions in their job or business. Your relations will be harmonious and extremely pleasant with people and you will make gains on account of them.
Aquarius
Aquarius sign people will have to cope with some kind of physical discomfort. Your marital and familial life will be harmonious. You might face money-related problems.
Pisces
Pisces sign people may suffer from stomach disorders. Your enemies may create problems for you. There will be possibilities for some improvement in your financial condition. Drive with utmost care.