Today Horoscope, September 14, 2019: prediction for all zodiac signs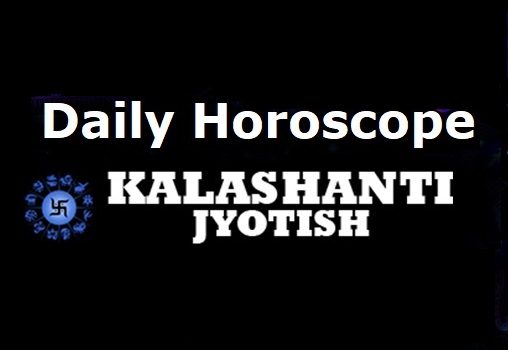 Aries
Aries sign people will make significant monetary gains today. There will be a significant rise in physical comforts and luxuries. You might also purchase an object of your desire and liking. You will be in a solid position in your business or job. You will get success in government-related activities and tasks. You might have to cope with heightened expenses in the afternoon or later. You might remain worried about your health. 
Taurus
Taurus sign people can make significant gains in their workplace. The employed people shall make a good impression on their bosses. You will feel mentally as well as physically upbeat and agile. This will be a good day for earning money. There will be cheerfulness in your family life. There are chances of the sudden arrival of good news once the afternoon is over.
Gemini
Gemini sign people will remain occupied with mental confusions and irritations. You may face problems with regard to your offspring. Your work may slow down in the workplace because of lethargy and sluggishness. During the day, you might be able to resolve a job-related problem. Your marital life will be harmonious and blissful. People will cooperate with you in the workplace. The arrival of money will cheer you up.
Cancer
Cancer sign people will have to exercise restraint on their speech else your relatives and family members might create problems for you. You might end up wasting lots of your money today. You might entertain misunderstandings and misperceptions about work. Remain positive and calm and things will be fine. Once the afternoon is over, a positive stroke of luck will help you in getting out of your problems. 
Leo
Leo sign people might have to deal with financial problems. You will do well in business and job. Your colleague's cooperation will be there for you for everything. There are chances of a work trip. Suddenly in the evening, you may land in the situations in which you will have to spend a lot of money. Your health will remain good but your stomach might get upset.
Virgo
Virgo sign people will get monetary gains. Your familial ethos will be good. Journeys will prove useful. You may experience health-related issues. Your coordination with your partner will be good. You may spend fun-filled time with friends. The end of the day might bring a piece of good news.
Libra
Libra sign people will be honoured today for their work. You will feel warmth and affection towards your child. A younger family member will help you in making gains. There are chances of getting success in competitive exams for students. You might remain somewhat worried about your health. There are chances of catching a throat infection. Your family life will be blissful and harmonious. You are advised not to procrastinate your work out of lethargy.
Scorpio
Scorpio sign people will find their mental confusions getting resolved or at least reduced. You will make gains on account of your mother and also some comfort from her. Too much work will give you physical fatigue so you must be careful about your health. Students might receive good news once the afternoon is over. Your worries about your child may reduce today.
Sagittarius
Sagittarius sign people might get some kind of honour in their social as well as work field. You may make gains on account of your siblings. You will be in favourable situations in business and job settings. You may remain worried about your health. Do not indulge in any debate and discussion in the afternoon as well as in the evening. This will be an auspicious day for students.  
Capricorn
Capricorn sign people might get hassled by health-related issues. There will be some tension and stress because of disagreement with your family members so be mindful while you talk and resolve the issues. Be ready to receive and host a few guests today. You will feel affectionate towards your life partner. You will spend exotic and entertaining moments with friends and family. There are chances of good news about money coming your way in the evening.
Aquarius
Aquarius sign people will get success in their work and tasks. You will enjoy exotic food today. You may spend time and energy on strengthening your financial profile. You will collaborate with the colleagues in order to complete the pending tasks. You are advised to stay away from any kind of unethical act else you may land up in a problem without even realizing it. A discussion or the advice from somebody may prove helpful.
Pisces
Pisces sign people will notice a loss in their abilities to concentrate and focus on their work. You will remain troubled because of unnecessary expenses. You may pick up a conflict with your mother or brothers. You will have to put in extra effort in the workplace. Business people may look forward to making significant profits today. You might spend the evening with your friends indulging in fun and frolic.