Today Horoscope, September 18, 2019: prediction for all zodiac signs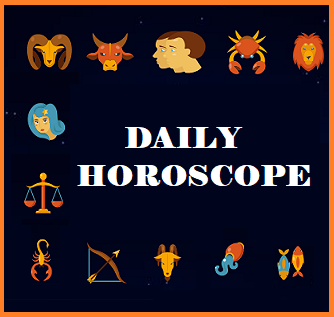 Aries
Aries sign people will feel upbeat about everything in life including their work, personal life and identity in the eyes of others. You will spend a busy day juggling between different kinds of works and activities. You will manage all of them successfully.  How to earn more and more money will be the question on your mind throughout the day.  Your bosses will reward you in a small way for your contribution and so will your co-workers. Your friends will prove crucial in clinching a deal or in acquiring a big project. 
Taurus
Taurus sign people will have to cope with a minor illness resulting into discomfort and loss of energy. You may get drawn towards absolutely meaningless ideas and may invest in them. Try not to travel today as there are indications of delay and problems. The work setting will prove chaotic and demanding and will consume all your energies and time. You may end up facing anger at home. If you are going through a vulnerable phase in your relationships, you need to be very careful while finalizing your stand.
Gemini
Gemini sign people will receive their overdue payments or an amount from somewhere which will stabilize their monthly expenditure. Your juniors will cheer you up by giving you news about success in an important venture. You will spend quality time with your child and young members of the family. There will be positivity in the air in the workplace which will keep you cheered up. Students should look forward to excellent results or meeting a good teacher. The marital bickering and unpleasantness with the partner will reduce substantially.
Cancer
Cancer sign people are in for a day of tremendous success and achievements. Your bosses might give you an out of the turn favour or teach you a special skill. If you want to make a request for a hike in your salary or commission, today is the day to talk to your seniors. You will wear very good clothes and eat exotic food today. Your health will be normal but too much work will drain your energy completely.  You will feel gratified with your familial arrangements and relationships.
Leo
Leo sign people are going to spend a highly positive day in which people's cooperation and support will be available in a major way.  You will form a network of people in your occupational sphere which will yield major results in the days to come. It is likely that your child may either get injured or fall ill or face some difficulty which will be a reason for your stress. You may sign a new deal or acquire a new project. You may also hold negotiating talks for a new deal or project. Do not waste your time in any kind of argument as you may turn haughty and people might hold it against you for very long. A trip is indicated in the stars.
Virgo
Virgo sign people will fret and worry about their vulnerable health and perpetual loss of energy. You will toy with kinds of ideas and spend considerable time in speculations.  The day might not go on in a smooth way and even minor happiness may get curtailed because of other's poor actions.  Those who are in a job may not find their bosses in a supportive mood but things might become better in the afternoon. You might take a relook at your investments. There will be harmony and bliss in the family.  Your wife's advice may help you clinch an important deal.
Libra
Libra sign people are in for a day with lighter experiences. There will neither be any sorrow nor any major disappointments. Any effort put in by you, will fetch results. You will certainly earn more than the usual amount. Everything will be positive and smooth in the workplace. The business people will get more than the standard profit in their regular deals. You may invest in a new item or skill.  Your support to your partner's occupational activities will help her acquire strength and status. You will spend a relaxed day filled with love and warmth.
Scorpio
Scorpio sign people should expect themselves to be approached by people for new projects and ideas. You will try to improve your lifestyle and comforts at home. Do not try to resolve the quarrels of other family members as they may turn their anger on you. Talk mindfully and select your words judiciously else you may create unnecessary problems for yourself. Women will play a pivotal role in your life which can give a sense of being blessed. You might not manage to control your expenditure despite trying very hard.
Sagittarius
Sagittarius sign people will be in a very vulnerable mood and may not be able to think coherently. There is no harm in postponing the critical activities and decisions for the second half of the day or tomorrow.  The writers and teachers will continue to make a mark in their occupational sphere. A sense of loss of energy will not let you complete your work on time. However, a sudden arrival of an amount will alter the mood of the remaining part of the day. A senior friend will enable you to make some solid gains.  
Capricorn
Capricorn sign people will remain worried about sharpening their financial status. You shall experience difficulty in earning money. Your haughtiness and extreme arrogance may create serious dents in your personal life. You may get some pain and experience difficulty on account of your offspring. Students will have to work rather hard in order to meet their goals. This will be a lacklustre day for the salaried ones as well as business people. You need to be attentive to your parents' needs and emotions.  
Aquarius
Aquarian sign people are in for a favourable day in which their luck shall shine bright. Your efforts will make you shine like a star as you will get good results. You will draw accolades from all the four sides. You might continue to entertain worries about your child. Students will be able to take all their tasks to a successful end. Business people will engage in multifarious activities in their occupation and earn money. You will enjoy the comforts of being a married person or a committed person.
Pisces
Pisces sign people will remain in a doubt and dilemma about something throughout the day. Stay away from any possibility that may harm your reputation at the workplace as well as in your circle of friends and relatives. Business people will be able to strike a good deal today but the salaried ones might struggle to cope with the work. You might come under the situational pressure to travel to a distant place. You should keep some extra cash at your disposal to meet the sudden demands. Think positive and all of it will fall in place. Try to be on time for everything.