Today Horoscope, September 20, 2019: prediction for all zodiac signs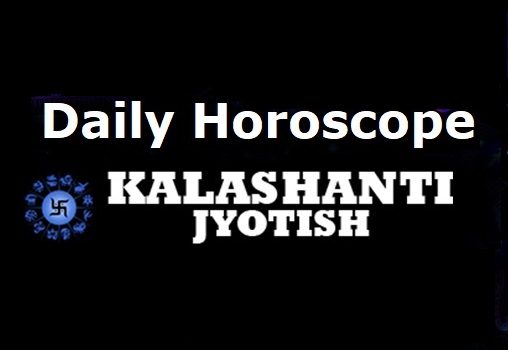 Aries
Aries sign people will feel enhanced warmth and love towards their relatives and kin. Your financial condition may improve today. Those who are employed in a job may have to face certain ups and downs during the day. Students will get appropriate results of their hard work. Your child will cooperate with you. Your love affair may reach its successful maturity into a lifelong commitment. You may remain troubled by problems in the mouth or jaw.
Taurus
Taurus sign people will lead a healthy day. You will be in pink of your health. You might spend time with your family and friends. There will be a significant rise in your prestige and honour. Things will be normal in the workplace. Those who are employed in the government sector might make gains on account of their job. There will b a rise in your comforts and excessive expenditure on the items of luxury. Suddenly, the conditions will develop for making gains and you will get the appropriate result of your hard work.
Gemini
Gemini sign people might have to cope with excessive expenditure against limited earning. There will be situations of gain for people in business. This will be an average day for those who are employed in a job. You may have to travel for work-related assignments. You might make gains on account of your maternal family. Students may have to face difficulties in their field of work. There are health issues in the stars.
Cancer
Cancer sign people will find this to be an overall beneficial day. You may access new means of earning money. An important decision related to your occupational field may fetch gains for you. The time will be good for marital life as well as love relations. You my plan an outing with your partner. You will be in pink of your health. You will get some comfort and luxury on account of your child. There are possibilities of a vehicle or property purchase.
Leo
Leo sign people may receive a piece of good news related to their field of work. If you are attempting something big in your job, you may emerge victorious. You may get success in your work on account of your siblings' support. Your marital life will be pleasant and cheerful. Your health will remain normal. You might feel lethargic throughout the day. There are chances of getting pain or difficulty on account of your child.
Virgo
Virgo sign people will spend a peaceful and relaxed day. You may get relief from the ongoing problems in government-related issues. Do not engage in any argument with anybody. Your status in your job will remain high. Your bosses will support you by all means. You will find all your tasks coming through easily as a result of a positive stroke of luck. Your mother shall bless you. You might spend money on purchasing the items of household utility. Students will be able to focus on their studies.
Libra
Libra sign people might have to cope with doubts and dilemmas. You may remain irritable as your work may not proceed as per your wishes in the workplace. This will be a day of making gains for business people. You might get hassled because of excessive expenditure. Do not do anything in a hurry without thinking it through. There might be health-related problem. Do not give in to lethargy.
Scorpio
Scorpio sign people will do all their work with energy and enthusiasm which will result into substantial gains and respect in the workplace. You will get all round success whatever your occupation may be. The ongoing conflicts between husband-wife will come to an end after a resolution. Some of you might transform your love affair into a marriage commitment and get the approval for it. Suddenly, situations will develop for monetary gains.
Sagittarius
Sagittarius sign people might receive good news related to their business or job. You will get a deeper relief in your ongoing health issues. You will establish a good coordination with your relatives and family members. You might make gains in property and land-related matters. You may spend money on improving your life style and looks. You will spend quality time with your kids and others' kids.
Capricorn
Capricorn sign people will spend an excellent marital life. Your life partner will cooperate with you by all means. This might remain a slightly weak day when it comes to your health. Your tasks may proceed at a slower speed on account of planetary sluggishness. Your family members will be by your side for everything. If you set out for a business-trip, you will make significant gains. Things will be favourable in the workplace.
Aquarius
Aquarius sign people might remain in agitated mood and lose temper throughout the day because of which situations of conflicts with several people may arise. If you are trying to change your job, you might hear good news today. Students may remain distracted today and find it difficult to focus on their studies. Do not let negativity grip your mind. Approach everything with a positive attitude. Your parents will cooperate with you. There is an indication of headache in the stars.
Pisces
Pisces sign people will feel upbeat and very confident today. You will get several kinds of comfort and pleasures today. The day will bear excellent fruits when it comes to money. Whatever steps you take for your business, they will fetch gains. Your familial life will be harmonious. You may feel more attached to your life partner. You will be required to put in extra effort in the work place. You may spend money in giving alms.