Today Horoscope, September 22, 2019: prediction for all zodiac signs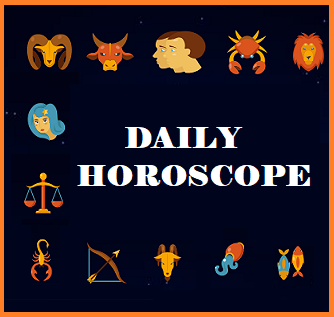 Aries
Aries sign people will feel low and find their valour and confidence falling down. An unnecessary expenditure may disturb your peace of mind. There will be situations of monetary gains as well. Maintain good coordination with your bosses in the workplace. You might have to travel today. Do not trust anybody blindly today. Lethargy shall prevail over you as a result of which everything will move at a slower pace. Take care of your health. 
Taurus
Taurus sign people will pick up a conflict with their family members over something. You will feel irritable because of too much work. Do not be in a hurry to do anything. You may waste your time in absolutely useless things. You must remain careful about this. You may remain worried about your health. You must pay attention to the reasons behind your poor health. Your financial condition will improve. You need to be careful about how you speak.  
Gemini
Gemini sign people will remain hassled because of their old illnesses. Your life partner may give you stress or you might remain worried about his health. You will have to deal with obstacles in routine chores which will keep you anxious. You might experience a fall in your prestige. It is important to behave nicely with people. You will make gains on account of your enemies. You will get a lot of happiness on account of your child. Your brother will help you to get your things on track and proceed in a smooth way.
Cancer
Cancer sign people will remain worried about their health. It is, therefore, required that you take care of your health else a stomach-related problem may bother you. There will be a rise in your expenses. You might have to travel for a stupid reason. You might have to deal with certain obstacles if you are doing business in partnership. There are strong chances that new paths might open up for income generation. Your family life will be harmonious. You might plan an outing with your family members. 
Leo
Leo sign people should expect a piece of auspicious news. Students may remain engrossed with mental tensions about their studies and learning. If you make efforts to earn money, you will surely get success but only after crossing certain hurdles. Take care of your child as there are strong chances of him/her catching an infection. You may remain distracted from your work and feel restless about your occupation. There is a strong need to exercise control over your anger.
Virgo
Virgo sign people will have to deal with problems and great difficulties in their workplace. Your colleagues and seniors might get upset with your work. Do not take any decision in a hurry. You may spend money on changing the old furniture in your house. Sign any document and especially important documents very carefully. Your familial and marital life will be very good. Take care of your parents' health.
Libra
Libra sign people will remain mentally and physically unstable. You may spend a lethargic day. You will work very hard in your job and also get success. However, business people will make solid gains with very little effort. Students will have to deal with obstacles in their workplace. It is very likely that you will pick up fights and disagreements with your brothers and sisters. You will get your partner's support as well as cooperation.
Scorpio
Scorpio sign people will have to deal with familial conflict and unpleasantness. Your aggressive tone and speech might spoil your relationships with relatives and people of significance in your life. Things will be normal in the workplace. Take care of your health else there will be chances of a headache and problem in your eyes. There will be several favourable situations for monetary gains. You may spend money on giving alms.
Sagittarius
Sagittarius sign people will find this to be a chaotic day full of ups and downs. You may incur a significant loss in a business deal. You are, therefore, advised to take the decisions after careful consideration. Your tensions about routine work might increase. You may remain worried about your partner's health or pick up a conflict with them. Do not take any important decision today. The employed people will get the support of their seniors and colleagues.  
Capricorn
Capricorn sign people will remain worried about their health problems. You may feel the pressure of too much workload. Your harsh speech may give birth to serious problems for you. Do not engage in unnecessary discussions and debates. You may feel irritable on account of your kin. There will be chances of job or business-related travel. It is indicated in the stars that students will get good results. 
Aquarius
Aquarian sign people may invite problems because of their anger and arrogance. You may incur losses on account of your children or their health may become vulnerable. There are chances of tensions and tiffs in love relations. You need to remain cautious as well as conscious. Students may feel distracted towards things other than their studies. You will make gains in business on account of your business partners. Overdue payment may come through. 
Pisces
Pisces sign people will be bothered by heightened expenses. Your mental tensions may rise. You might have to deal with physical problems on account of stretched muscles or pain in them. There will be harmony in your marital life. This will be a good day for the salaried people. You will work on new plans for business expansion. Take care of your parents' health. There might be some problems for students in learning new skills.