Today Horoscope, September 25, 2019: prediction for all zodiac signs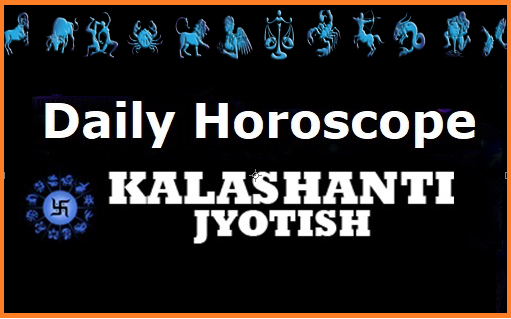 Aries
Aries sign people should receive positive news about new assignments or projects. You will be blessed by your mother or mother-like figure. A friend or a child's help will enable you to crack a tricky situation.  There are chances of chaos in your relations in your marital or love life. You might fall ill if you do not take proper care of yourself.  There are chances of a heightened expense on something insignificant. A train journey is indicated in the stars.    
Taurus
Taurus sign people are in for an auspicious day as all of your work including old things will get to their completion. You will be in a party mood with your old and new friends. You might have to travel for work.  You will be in pink of your health. There will be goodness and cheerfulness around you. You will be in a peppy mood. There will be love and romance for single as well as married people. The money will flow in.    
Gemini
Gemini sign people will find this to be a chaotic day. Do not delegate responsibilities to people without explaining details to them. They will not be able to do the work up to your expectations and also give you unnecessary stress.  Students will be in an un-academic mood today. You must take the initiative to talk to your family members and resolve the long pending conflicts. You will benefit in the long run. Your expenses will be beyond your control. Health-wise, you will be in a safe zone.
Cancer
Cancer sign people will be appreciated and honoured for their contribution in the workplace. You will certainly get very good results in all kinds of activities. Your partner will support you and also guide you in your work. Money stars shall bless you. It is likely that you will get a promotion or more decision-making powers in your job.  You will get more amenities for your home or office.  There will be harmony and bliss at home. Students will be happy today.
Leo
Leo sign people might have to deal with illness and a shadow of weakness. Those who are employed in a job may look forward to enhancement of responsibilities and decision making power. Traders will struggle with their projects and face obstacles in almost everything. You will be in pink of your health but lack the energy to run around. You would want to sleep and be at home. Money shall flow in especially the one which has been due for long. A trip is indicated in the stars which will involve problems and difficulties. Spend mindfully.
Virgo
Virgo sign people are in for a favourable day when all their work will come through smoothly. You may buy items related to beauty and decoration. You will do financial planning as you are itching to earn more money than what you are already getting. You will enjoy some kind of luxury or will travel to an exotic location. Suddenly, a deal will come your which involves a large sum of money.  All your desires will be fulfilled today.  You are in for a blissful and a happy day in which a variety of experiences will enrich you.
Libra
Libra sign people will be like a star at the workplace. You will enter the golden books of your seniors.  It is likely that you will get an increment today.  Students will be able to learn complex theories and principles. A court case related to a property dispute may come in your favour if the result is declared today. Your life partner will support you by all means. You need to be careful while presenting your viewpoint to the senior members of your family. You may remain lethargic especially, till the afternoon.
Scorpio
Scorpio sign people are in for an amazing day. You will truly experience the most exotic pleasures of life. There are chances of a journey in your stars.  Business deals will be extremely beneficial and you will emerge as a star.  However, stomach problems are likely to bother you. Your love life ill have romance and genuine happiness. Students will be pleased with their learning and performance. Your expenditure will be on the higher side.
Sagittarius
Sagittarius sign people will have to deal with problems all day be their own and that of others around them. Your expenditure will be heightened but all of it on benevolent things.  Traders should be ready for a windfall.  Your partner will make you proud and give you reasons to be elated. You will manage to stabilize your income and refine your financial condition. There is no harm in controlling one's anger once in a while as unnecessary disputes are never productive.   
Capricorn
Capricorn sign people will be in a peppy mood and they will run around to complete their work with a high level of energy.  You will exude confidence and charm throughout the day.  A chance meeting with important people will open up several avenues for you. Business deals will be productive as well as lucrative.  You will make yourself happy by shopping for exotic items and things that may improve your living standards.  Students will find this to be a day of achievements.   
Aquarius
Aquarian sign people will work hard today and reach the level where work gives happiness and satisfaction. Your business associates will open up new directions for you to go further in your trade. Students will face several challenges in their field of study.  Your bosses will bless you and shall patronize you.  Your work will come through easily today. Good news is indicated in the stars. You will be in pink of your health.  The money will flow in and so will the news of new assignments.
Pisces
Pisces sign people will be running around all day because of several demanding activities. Your family members may feel neglected and get upset with you.  Money shall flow in for business people. An illness in indicated in the stars so you need to be careful.   You might organize a religious ritual and give alms to poor people. Students will manage to learn complex theories.  You may be blessed with a child if you are trying.