Today Horoscope, September 29, 2019: prediction for all zodiac signs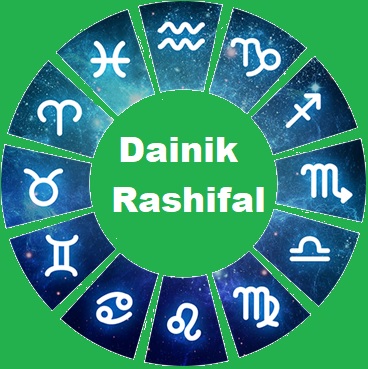 Aries
Aries sign people will find this to be a positive day for all their works. Your love relationship will acquire a new strength. You will share ideas and warmth with an eye on your future. You may try to enhance your life standard by investing more money. You need to be mindful that certain unexpected hindrances will come your way while going about your routine activities. Your rivals will find you beyond their reach. A short distance trip is possible.                    
Taurus
Taurus sign people will not be able to spend a relaxed day as too many varied demands will emerge on their time and energy.  There will be an inflow of money.  You will feel that all is going well but in reality, certain things might go in the negative direction. Be careful. There are chances of an unpleasant exchange with the partner. You need to respect other's feelings. Your health will be another area of concern. You may fall prey to your tendency of giving significance to irrelevant and meaningless issues.
Gemini
Gemini sign people will put their best foot forward in order to meet their challenging goals. It is after real hard work that things will come under their control.  Do not waste your precious time in resolving others' problems as that may backfire and create a dent in your sanity and peace.  There will be some conflict among the family members. Try to avoid any journey, not even a short distance one is suggested. Expect good news from abroad.
Cancer
Cancer sign people might remain busy in celebrating the arrival of money in abundance. You will be all pepped up and upbeat about your tasks and life in general. You will be courageous and zestful in your approach to everything. Your pending issues and tasks in the cold bag might pick up fresh energy and get into motion. You might spend money to improve your living standards. It will be a positive day for students. There will be harmony between you and family members. Things will be smooth in the workplace.
Leo
Leo sign people will find this to be a slightly tense day especially in relation to family and relationships. A person, close to you, may try to spread rumours about you or present you in a bad light. You must approach everybody with the utmost caution. Students will have to struggle to meet their goals and learn anything new. You might feel confused about where life is taking you. Try to control the chain of thoughts and think positive.
Virgo
Virgo sign people will spend a positive day which will draw accolades from all directions. The higher-ups shall shower praises rather generously. You will get the results of the hard work that you have been putting in. You will emerge as a figure of jealousy for people and colleagues around you. You will shower attention and gifts on your partner. Your health will shine. The entry of an amount in your bank is indicated in the stars. You might enjoy a party with your friends and loved ones.
Libra
Libra sign people will be worried about their partner's profession and general well-being. You may take interest in spiritual activities and knowledge. This will be a positive day for those who are in a job.  You may have to travel for work. If you are dealing with a wrangle with the government, you will have to work hard to resolve it.  You will suffer from loss of energy and sluggishness. You might pick up a fight with your brothers or friends.
Scorpio
Scorpio sign people will find ways to improve their financial condition. You may sign new deals or design new projects. Things will be positive in your relationship and the conflicts will come to an end. There will be an inflow of positive news about matrimonial possibilities. Students will find this to be a positive day. If you have parenthood on your agenda, this is a good day to make efforts. A party with the loved one is indicated in the stars. You will get some kind of favour from the government officials.
Sagittarius
Sagittarius sign people are in for a happy and cheerful day.  The atmosphere at work will be congenial and all your colleagues and bosses will come to your aid, if need be.  You will be in pink of your health. You might spend a lot of time in making calculations about your earnings and investments.  You may go out of your way to save a loved one from a major problem. There will be warmth and harmony at home.  
Capricorn
Capricorn sign people will be under the grip of negative thoughts and worries. Those employed in a job will make an achievement with the help of their team at work. Your frail health demands a complete overhaul of your lifestyle and priorities. You child will be in a supportive and affectionate mood.  Your love proposal may get reciprocated with similar feelings. You will benefit in some way from the government. Your expenses will be beyond your ability to limit.     
Aquarius
Aquarian sign people will find this to be a tensed day in which several unpleasant things may happen. Additionally, your frail health will keep you feeling weak and irritable. Your negative approach and attitude will only increase your already existing problems and complex relationships. You need to respect your partner and his/her choices and values. This will keep your marital relationship alive. If you are dissatisfied with somebody, do not share your views openly.  You will feel low and browbeaten. An unexpected expense will take the final toll on your sanity. 
Pisces
Pisces sign people are in for a windfall when it comes to getting profit in business but be ready for a misunderstanding in the occupational sphere. You will infuse fresh energy and speed in your assignments. You will be squarely successful in each and every attempt. Do not implement other's advice just like that. You use your analytical abilities before arriving at any decision or taking any action. Postpone money dealings for a later date. You will enjoy the company of attractive women.