Today Horoscope, September 30, 2019: prediction for all zodiac signs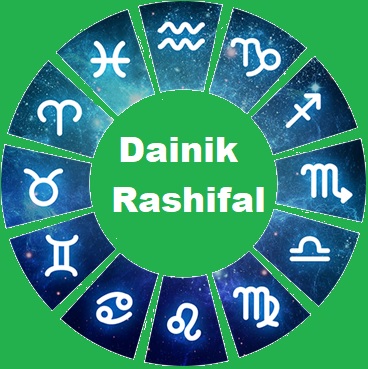 Aries
Aries sign people will find their social prestige rising and being honoured by people. You will make solid gains in your business and being cautious about the moves made by your rivals can fetch gains. There will be a rise in your comfort and amenities. Your familial and marital life will be peaceful and harmonious. Do not follow anybody's advice in totality for routine chores as it may lead to losses. This will be a good day for health concerns.
Taurus
Taurus sign people will find their work-related plans falling apart. However, there will be a rise in daily comforts. It is likely that the salaried people will have to shoulder the increased workload. While talking to people, be extra cautious about your tone and speech else you may create problems for yourself. A health problem will emerge so take care. You will emerge as influential over your enemies.        
Gemini
Gemini sign people may have to deal with problems in the workplace. A problem related to your child may get resolved. The understanding between husband and wife will reach a new level of consolidation. You may have to deal with unnecessary expenditure including some of it on religious rituals. You need to keep away from useless stress and debates and arguments. A sudden windfall shall make you happy.
Cancer
Cancer sign people will remain in yea and nay mood throughout the day as they will keep speculating on all matters. You may have to deal with physical and mental problems. Those who are looking for a job may get positive results. You may spend your money on some interior decoration or home-repair work. There is a likelihood of disagreement in domestic life which may give birth to a conflict or quarrel. 
Leo
Leo sign people will earn money on account of previously made investments. The day will bring all kinds of success. Your control over your official tasks will strengthen and your seniors may follow your plans. Things and situations will be favourable for you at work as well as at home. There may be a few problems in your love life and with regard to your offspring.
Virgo
Virgo sign people will be in financial disarray because of expensive expenditure. You may remain in problem because of health-related issues. Students may lose their focus and get distracted so there is a need to be cautious. There will be increased harmony in familial and conjugal life which will keep you happy and cheerful. You are advised to stay calm and composed today.
Libra
Libra sign people will receive a positive piece of news related to their work. A positive stroke of luck will be immensely helpful in accomplishing your routine activities. There is a likelihood that there will be an inflow of money. Business people will make progress today. You may purchase a new vehicle. There will be a rise in harmony in your conjugal as well as familial life. You will feel more inclined towards religious activities.
Scorpio
Scorpio sign people will remain worried about some stressful issues. You will be in a good position at work and will draw gains. There may be too much running around for routine activities.  You may travel for business-related activities. Your life partner's health may be vulnerable today. Your expense may suddenly rise today. You will be drawn towards religious activities.
Sagittarius
Sagittarius sign people will find this day to be one that brings gains from all the quarters. You will make additional gains on account of your friend or brother. The salaried people will find that new paths are opening up. Your financial profile will acquire sheen because of new opportunities and inheritance of parental property. An old pending task may come through. Your conjugal life will be normal. Students will be seen working hard than usual. 
Capricorn
Capricorn sign people will get success in all kinds of activities. You will overcome your problems very easily. People in job or business will be pleased because they are likely to make significant progress. You will feel elated as a result of enhanced harmony in your conjugal life. You may come to the aid of your friend. You will remain engrossed in ideas about earning money. You will be blessed with your mother's affection and may finalise a house purchase deal. 
Aquarius
Aquarius sign people will remain worried about money-related issues. Your mind will be drawn towards analysing the good and not-so-good work done by you. You will speculate over your deeds. You may develop a health problem in the body parts which are below the waist. Things will be normal in the workplace. The day will fetch good results for students. Keep your ego and the sense of pride at a bay in your conjugal life.
Pisces
Pisces sign people may remain worried about a possible humiliation or an unpleasant situation because of something. There will be too much workload on your shoulders in the workplace. You may have to face obstacles in your experience of comfort and luxury. Do not argue with your seniors. You may suffer from indigestion or a burning in the chest. Drive any vehicle with care and caution. You may spend money on the items of domestic needs.